Penna San Giovanni, 672 meters above sea level, is particularly noted for its fine setting and pleasant climate. The name derives from a pre-Latin term meaning rocky height with a sharp outline and the name of St. John the Baptist, the patron saint of the town.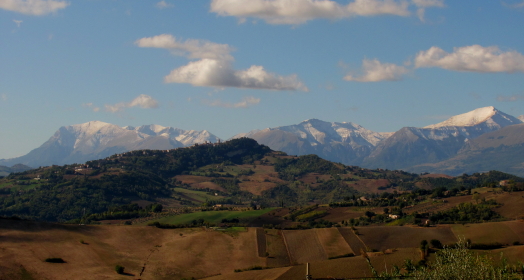 On the basis of certain archaeological finds, it is thought that the town originated in the Roman period. The place was fortified in medieval times and was the home of local noblemen. In the middle of the 15th century it was conquered by Francesco Sforza who held it for two decades. It subsequently passed into the hands of the Church. From the medieval period Penna still has a stretch of the primitive 13th-century surrounding walls, the parts which were reconstructed in the 15th century with their quadrangular tower jutting out and the gates from 13th and 14th centuries. At the top of the hill stand the remains of a tower which formed part of the original stronghold, in a beautiful panoramic park where to look from the Sibillini Mountains to the Adriatic sea.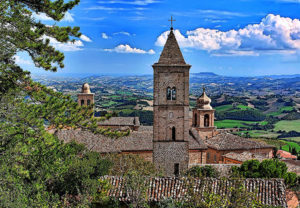 Among the more important monuments in Penna is the church of St Francis built in 1457 by Salino Lombardo, inside there are canvases from the 15th and 18th centuries. In the Town Hall Building, 18th century, an interesting panel depicting the Madonna and Saints, that have been credited by some to the Crivelli circle. The parish church of St. John Baptist was built between 1251 and 1256; and holds the wooden statue of John the Baptist (16th century), as well as an interesting Crucifix from the same period. The remains of the monastery of St. Philomena worth a visit, inside is a Holy Family attributed to Sassoferrato (17th century). In the Prior's Palace (13th century), one can see the elegant Flora Theatre constructed in wood and painted by Antonio Liozzi (18th century), unique in the province of Macerata..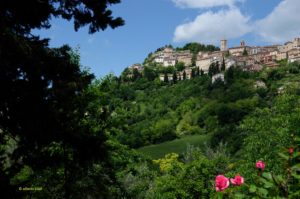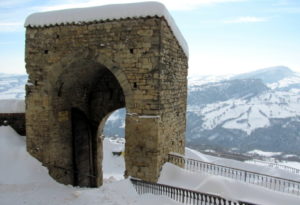 The area is very well served with restaurants offering local specialities and wines. The town itself has the full range of shops, ie excellent butcher, baker, small supermarkets, bars, pizzeria and enoteca. Penna is very well positioned, 35 minutes from both the mountain range (with snowsports-seasonal) and the Adriatic coast. The popular seaside town of Porto San Giorgio has many excellent seafood restaurants.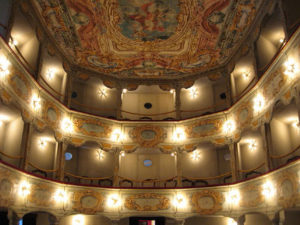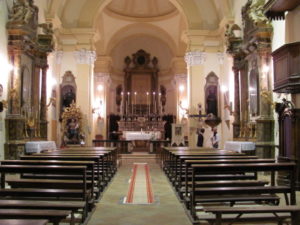 Old House, in Penna San Giovanni, is perfectly situated for all holidays in Le Marche, Italy.